Posted by

APA Insurance Services

on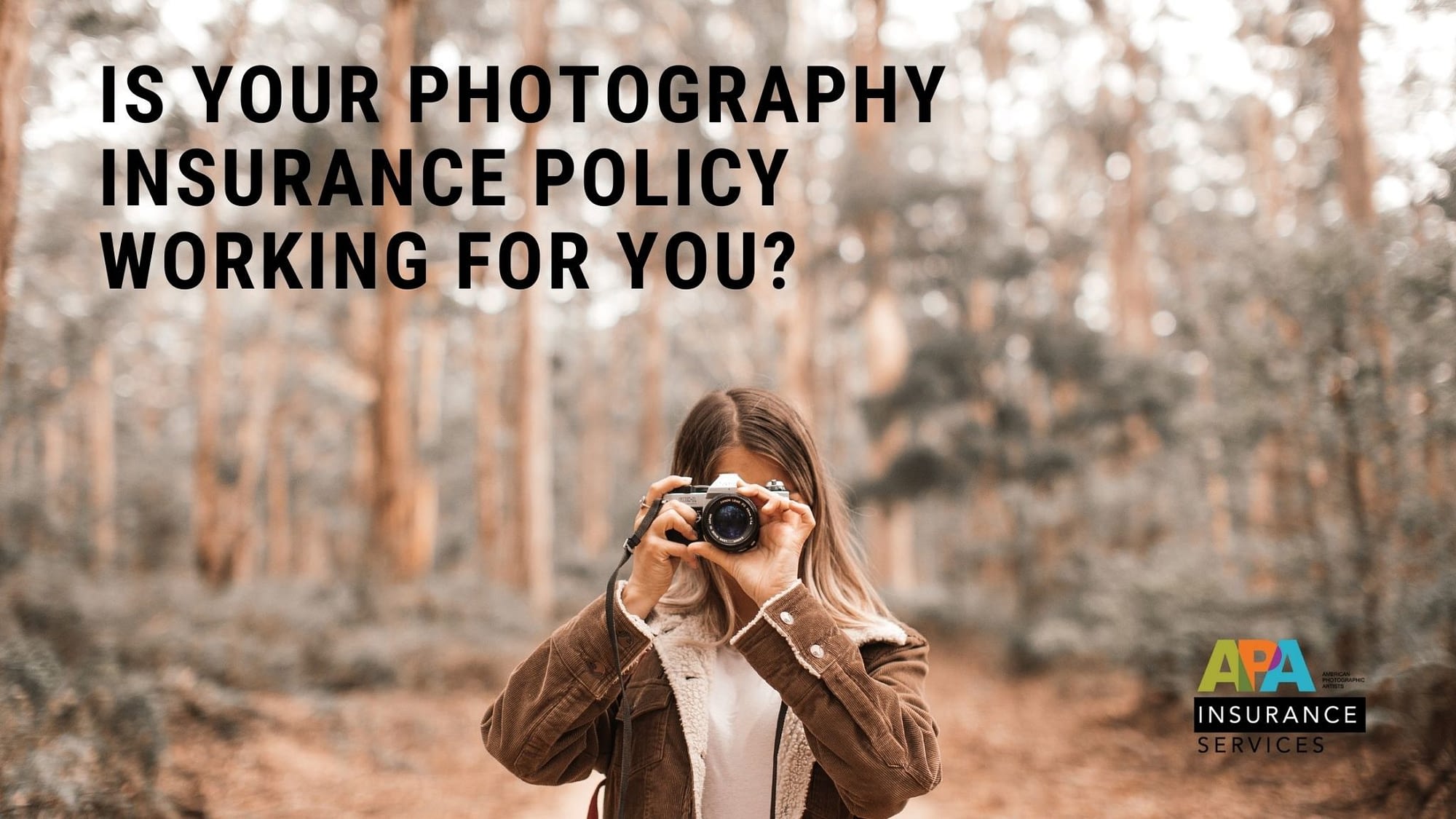 We all do it. When running a thriving photography business (or in the case of APA Insurance Services, a busy insurance business), it's all too easy to grow complacent where your support services are concerned. You want to believe that your photography equipment supplier, set designer, accountant and insurance provider all have your best interests in mind. Unfortunately, that's not always the case. It's a good practice to schedule a day from time to time to review all your support service providers, including your insurance policy. Specifically as a photographer, here are just a few things to keep an eye out for when reviewing your policy:
Even if you elect to stick with your existing provider in the end, APA Insurance Services welcomes the chance to help you review your current policy, your coverage needs and potential new options. Getting started is as easy as calling Karen today at 478-796-9710. You can also fill out a secure online contact form and one of our Problem Solvers will be in touch with you soon. To learn more about APA Insurance Services and our plans, we invite you to visit us online at www.apainsuranceservices.com.
Filed Under: Blog, photography insurance
|
Tagged With: insurance for photographers, photographers insurance, photography insurance